Functional Traits and Generalisations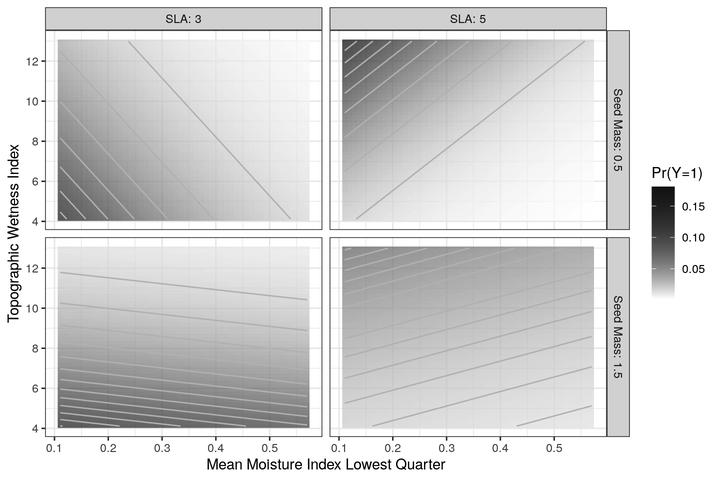 Understanding how traits respond to the environment across multiple species can lead to predictions of distributions, habitat suitability and susceptibility to pressures such as droughts based on traits alone. We work to understand the traits and generalisations in various taxa, particularly Eucalyptus species.
Researchers:
Peter Vesk, Saras Windecker, Mick McCarthy, Rohan Khot, Antoinette Portelli, Ezra Janetzki, Gabrielle Cleary
Affiliate researchers:
Will Morris, Laura Pollock, Jian Yen, James Camac, Pia Lentini
Selected publications:'
Vesk, P.A., Morris, W.K., Neal, W.C., Mokany, K. and Pollock, L.J., 2021. Transferability of trait‐based species distribution models. Ecography, 44(1), pp.134-147.
Pollock, L.J., Morris, W.K., and Vesk, P.A. 2012. The role of functional traits in species distributions revealed through a hierarchical model. Ecography 35: 716-725.